Sites and Buildings in East Kentucky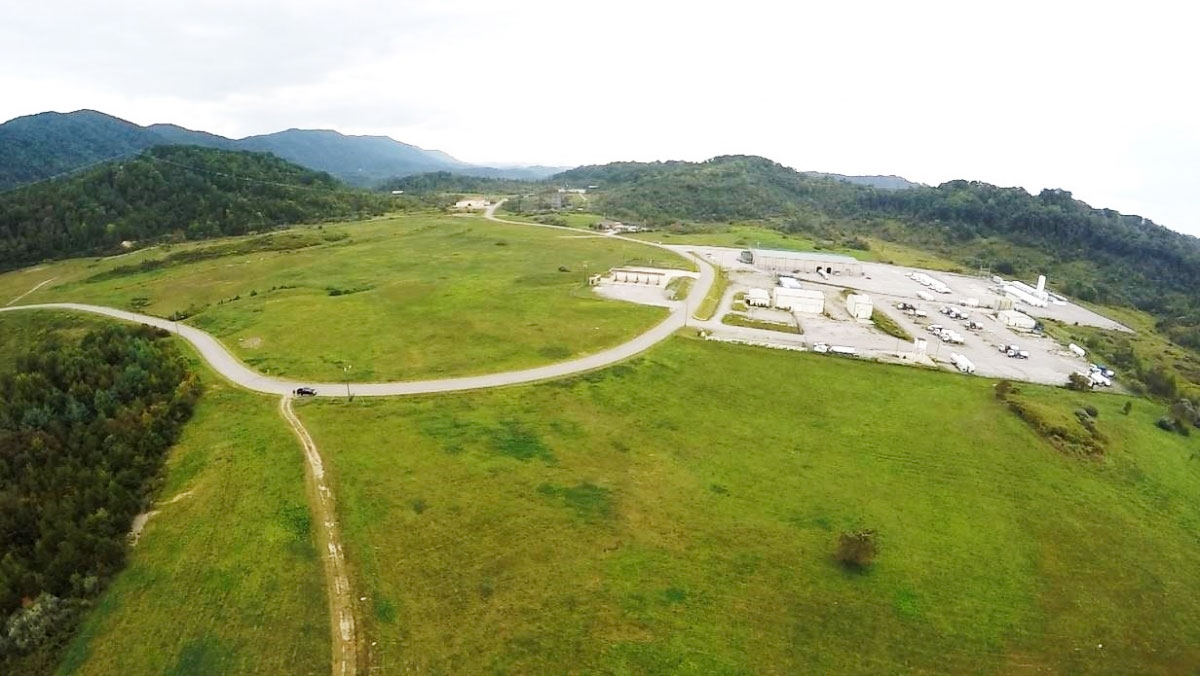 Gateway Industrial Park
Gateway Industrial Park•Jenkins•Letcher County•KY•41537•US
Acres: 260
Media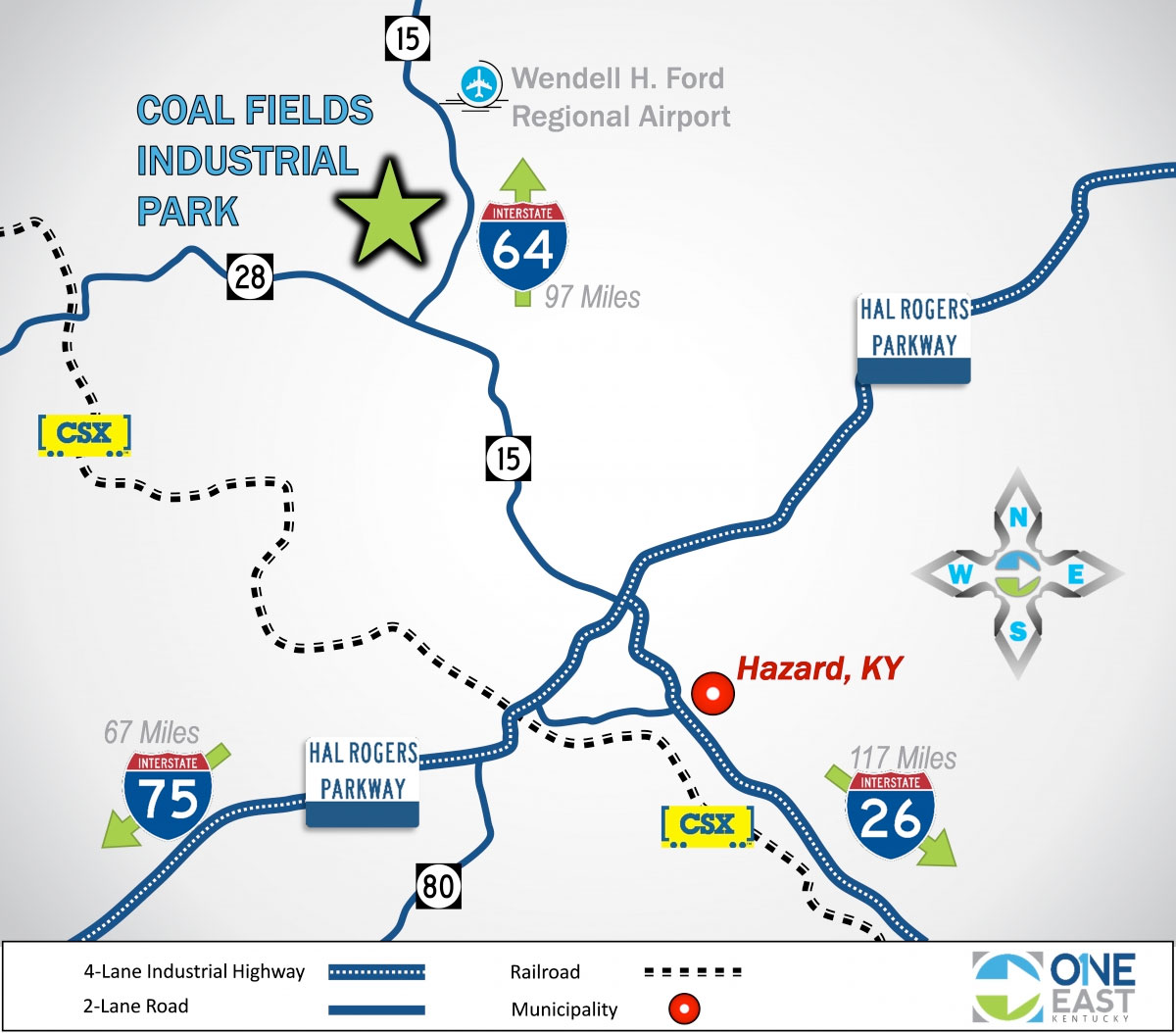 Info
Click Here to View Virtual Building
Water
Jenkins Water District provides water service within the park. The treatment plant is rated at 1,000,000 Gallons Per Day with excess capacity of 500,000 GPD. Currently a 10″ Main Line runs throughout the park.
---
Sanitary Sewer
Jenkins Sewer District provides sewer service within the park. The treatment plant is rated at 600,000 Gallons Per Day and the park recently opened up 200,000 GPD of excess capacity through the Letcher County Sewer System. Plans are in place to increase capacity for the park.
---
Electric
AEP Kentucky Power provides heavy duty, reliable electric service within this park. The park has a 69kV Transmission Line running through the property with an existing substation on site. Several Industries have located here to take advantage of the parks immense power infrastructure.
---
Natural Gas
Kentucky Frontier Gas provides natural gas service within the park. Companies like Ferus have located here for the purpose of utilizing the abundant natural gas resources available, both through existing gas companies, as well as natural gas wells located in the park.
---
Telecom
East Kentucky is the beginning of the Kentucky Information Highway. A broadband initiative titled "Kentucky Wired" is adding to already existing fiber within the region, extending gigabyte service to government, business and homes faster than ever before. This Park has existing service through local telecom companies, AT&T and broadband providers such as Windstream.
---
Transportation
Gateway Industrial Park is located at the junction of US HWY 23 and US HWY 119, two four-lane industrial parkways connecting Interstate 26, Interstate 64 and Interstate 77. This park is only 45 minutes from Interstate 26 (where US HWY 23 becomes Interstate).
The park is also located 45 minutes from Tri-Cities airport in Kingsport, TN. Other commercial air options include: Lexington, Kentucky's Bluegrass Airport, Charleston, West Virginia's Yeager Airport, and McGhee Tyson Airport in Knoxville, TN. All of which are within 2 hours or less from the park.
Category: Industrial Park •Posted On: 10-21-2016 • Last Updated: - 1 day ago
---
Featured, Utilities, Transportation, Financials, Primary Contact, Materials
Features
In City Limits
Sub-dividable
Land
Build To Suit
Shovel-Ready
Industrial Park
Phase 1 Environmental Audit Complete
Building
Expandable
Business Park
100-Year Flood Plain
Utilities
Water
Sewer
Electric
Natural Gas
High Speed Telecom
Primary Contact
Appalachian Industrial Development Authority