Wood Products Industry in East Kentucky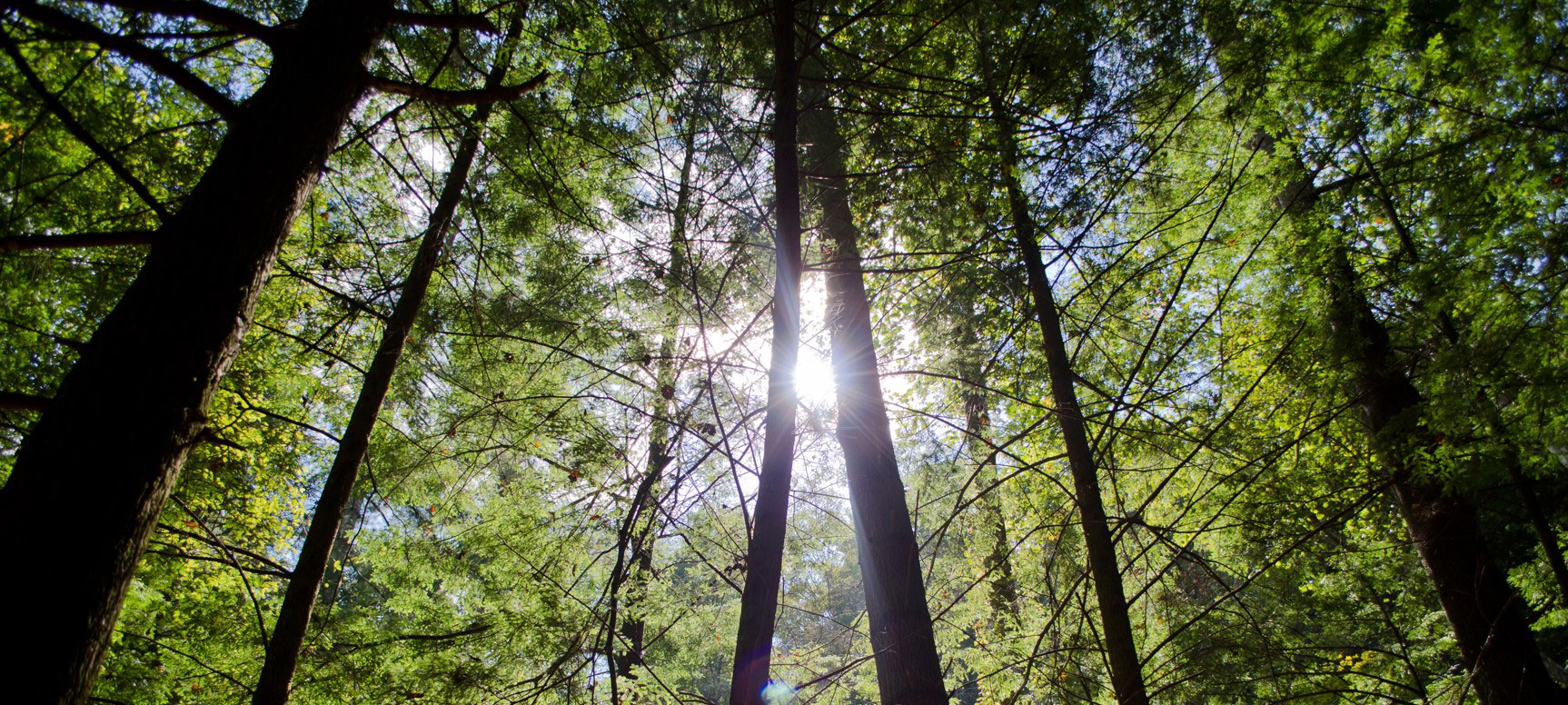 In 2015, the forest industry was estimated to have provided $9.1 billion in direct economic contributions, an increase of 9 percent over 2014 and a five-year high for the sector. The total economic impact of the Forestry Sector including direct, indirect, and induced economic activity surpassed $14.5 billion. Direct employment in the forestry sector was relatively stable with a minor increase in 2015 to 28,408 compared to 28,202 in 2014. The sector generated a total employment of 62,455 with an earned income of approximately $1.5 billion.
---
Wood Products Cluster

The One East Kentucky region is home to the following Wood Products companies:
BPM Lumber – Rough Lumber and Railroad Ties
Paintsville Wood Products – Grade Hardwood and Wood Chips
Coalfield Lumber Company – Hardwood Lumber  **Completed a $1 Million expansion in 2014**
May Brothers Lumber Company – Sawmill: Hardwood & Softwood Lumber
Home Lumber Company – Wood Shop, Millwork, Custom Cabinets, Laminated Countertops
Forest Inventory is High in Eastern Kentucky
In 2010, the oak-hickory forest-type group represented three-fourths of all forests across the Commonwealth of Kentucky with 9.3 Million Acres.  The maple-beech-birch forest-type group was the second largest group with an estimated 1.1 Million Acres distributed across Kentucky. An overwhelming 93 percent of the standing volume in Kentucky is represented by Hardwood Species. Click here to learn about the Forest Inventory, both in our region and the entire state of Kentucky.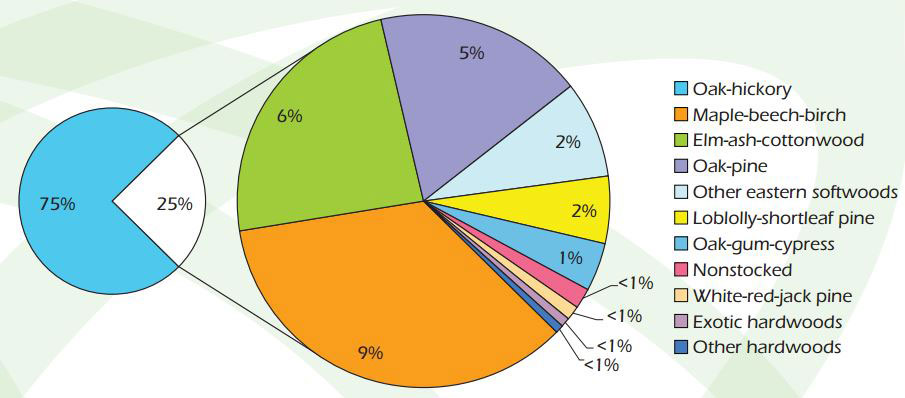 Source: Southern Research Station, USDA Forest Service 2010
Skilled Labor
The One East Kentucky region is home to an impressive number of skilled workers in the wood industry sector.  Below are a few examples of how our workforce outnumbers the United States average.
4 times US average in Sawmills, Production
3 times US average in Engineered Wood Member Manufacturing (except Truss)
2 times US average in Logging, Forestry
Additionally, our region is home to the following amounts of skilled workers, GREATER THAN THE U.S. AVERAGE and pertinent to the wood products sector:
220% More Civil Engineering Technicians
214% More Surveyors
174% More Fallers
170% More Logging Equipment Operators
145% More Chemical Technicians
138% More Log Graders and Scalers
77% More Forest Fire Inspectors and Prevention Specialists
26% More Industrial Machinery Mechanics
24% More Agricultural Engineers
20% More Sawing Machine Operators
7% More Foresters
Transferable Labor
The following are statistics of coal sector workers transitioning into new employment. These workers could easily transfer their skill sets to the Wood Products Industry.
354 employed in Roof Bolters, Mining
353 employed in Wellhead Pumpers
289 employed in Continuous Mining Machine Operators
250 employed in Loading Machine Operators, Underground Mining
241 employed in Excavating & Loading Machine & Dragline Operators
143 employed in Mine Cutting and Channeling Machine Operators
143 employed in Mine Shuttle Car Operators
100 employed in Pump Operators
Electric Power Provider
We are served by AEP Kentucky Power, a publicly traded investor-owned electric utility. AEP owns more of the nation's electricity transmission system than all the other U.S. transmission systems combined. AEP consistently ranks as a top-10 utility company for economic development by Site Selection Magazine.
Natural Gas
Natural Gas pipeline infrastructure is abundant in our region giving metalworking companies cheap access to natural gas.  Spectra Energy's Big Sandy Pipeline has a capacity of 0.2 Trillion British thermal units per day.
Columbia Gas Transmission is a natural gas pipeline that gathers gas in the Gulf of Mexico and transports it north through our region owned by NiSource. Columbia handles more than 3 billion cubic feet of natural gas per day.
University of Kentucky's Department of Forestry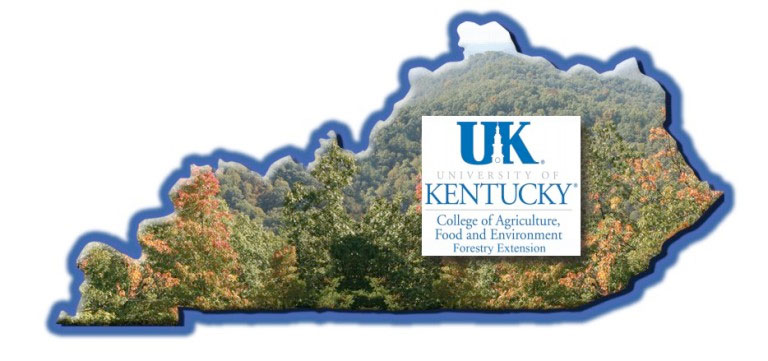 The University of Kentucky features a Department of Forestry in its Agriculture, Food and Environment School.  Faculty of the Department of Forestry conduct basic and applied research on these disciplines: ecology, economics, genetics, hydrology, mensuration, physiology, silviculture, soils, surface mine reclamation, timber management, wildlife biology and wood utilization.
Click here to view the courses in the program.
Wood Manufacturing Support Programs at Community/Technical Colleges
More than 14,000 students are currently enrolled in technical and community college programs at three colleges in our region.  The following programs are offered to support the Wood Products Sector:
---
Machine Tool Technology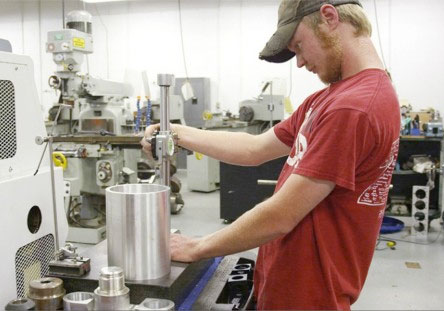 Certifications Available:
Exploratory Machining
Machine Tool Operator
CNC Operator
Tool and Die Apprentice
CNC Machining and Waterjet Technology
---
Engineering & Electronics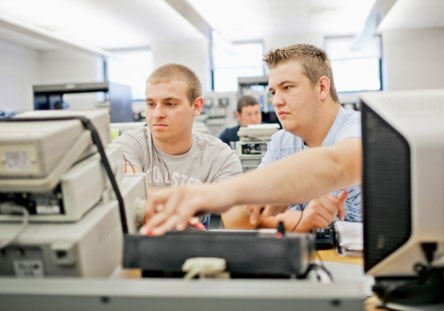 Certifications Available:
Automation Technology
Computer Maintenance Technician
Electronic Technician
Electronics Tester
Industrial Electronic Technician
Instrumentation Technician
Maintenance Technician
Mechanical Technician
Robotics and Automation Tech
---
Heavy Equipment Operation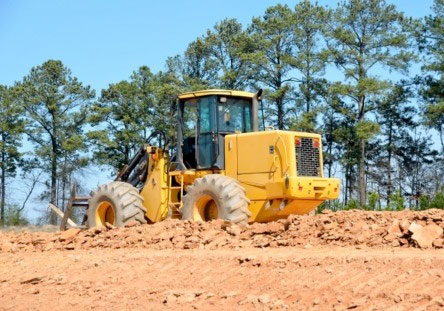 Diploma Available:
Certifications Available:
Backhoe Operator
Bulldozer
Front-End Loader Operator
Motor-Grader Operator
Hydraulic Excavator Operator
---
Manufacturing Industrial Technology/Industrial Maintenance Technology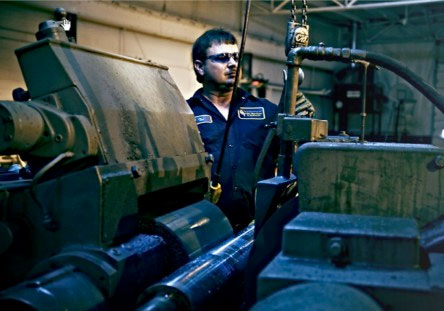 Certifications Available:
Fluid Power Mechanic
Industrial Maintenance Mechanic
Industrial Maintenance Machinists Mechanic
Industrial Maintenance Electrical Mechanic
---
Manufacturing Engineering Technology – Electrical Technology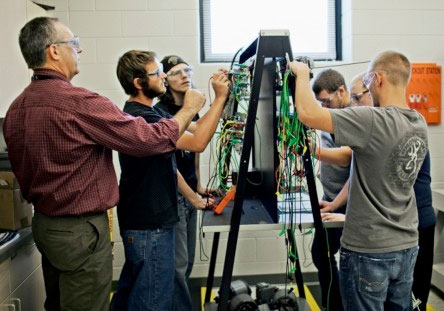 Certifications Available:
Electrical Motor Control I
Electrical Motor Control II
Electrician Trainee