The One East Kentucky Region
The One East Kentucky region is ripe with opportunity. Our skilled labor force is our number one advantage with nearly 10,000 available and technically skilled workers from the coal/energy sector. These workers are mechanically inclined, dependable and have work ethic that is second-to-none. Learn more about our workforce here.
---
With a population of more than 230,000, our nine-county region is driven by unmatched determination. Pikeville, is known as the city that moves mountains, nicknamed for the Pikeville Cut-Through. The cut-through made way for a four-lane divided highway, a railroad line and the relocated Levisa Fork of the Big Sandy River. The excavation project is second only to the Panama Canal in size. Completed in 1987, it remedied flooding and created hundreds of acres of land for development in the downtown Pikeville area.
The One East Kentucky region is not only one of rich history and traditions such as our treasured mountain music, but also a vibrant region with state-of-the-art amenities. These include The Forum at Hal Rogers Center in Hazard, KY, the Country Music Highway Museum in Paintsville and the Eastern Kentucky Exposition Center, located in downtown Pikeville. This 7,000-seat arena is the premier venue for entertainment and conferences. The expo center can accommodate any business' meeting needs with 5,000 square feet of dividable ballroom space and boardroom space for small gatherings.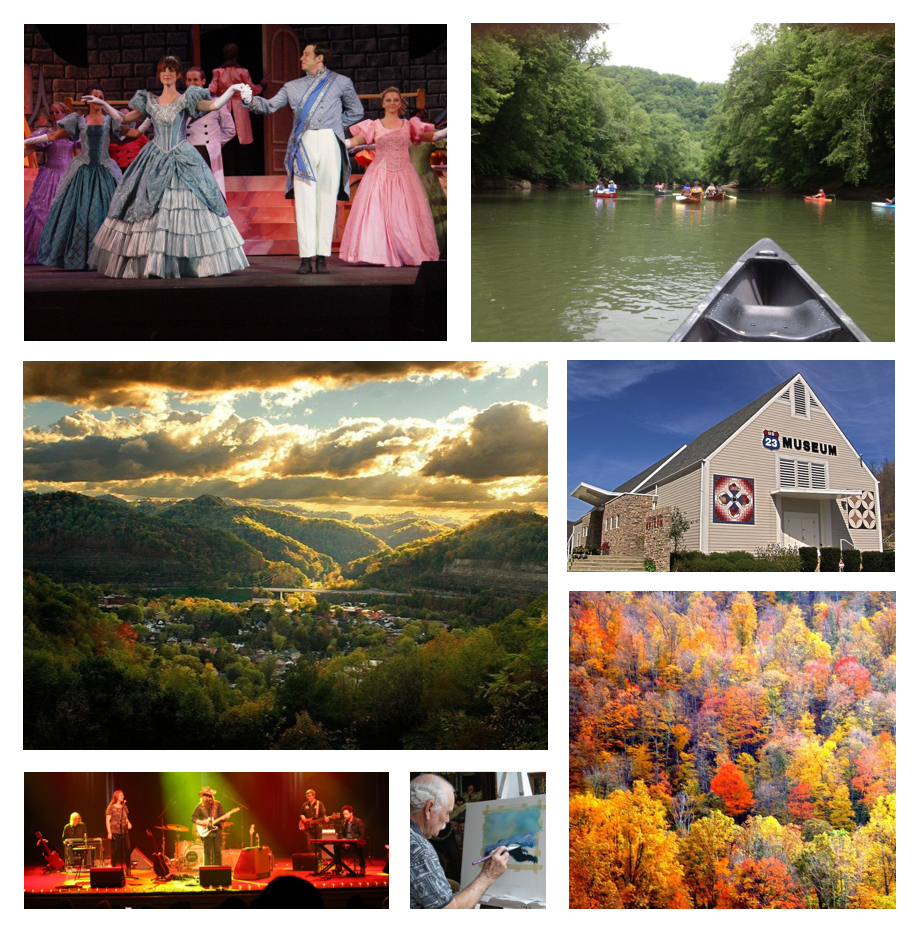 Our region also boasts many Colleges and Universities. The University of Pikeville, which serves more than 1,700 undergraduate and graduate students, includes the highly ranked Kentucky College of Osteopathic Medicine and the Kentucky College of Optometry. Our region is also home to the Big Sandy and Hazard Community and Technical College systems with multiple campuses as well as Alice Lloyd College in Knott County, which offers a unique work-study program.
Four major highways – U.S. 23, U.S. 119, U.S. 460 and Ky. 80 – join in our region and provide easy access in all directions. Nationally, our central location is within a day's drive of 60 percent of the U.S. population. Additionally, this transportation network allows multiple choices of air travel: Bluegrass Airport in Lexington, KY;  Yeager Airport in Charleston, WV; Tri-Cities Airport in Kingsport, TN; Tri-State Airport in Huntington, WV; Cincinnati/Northern Kentucky International Airport; and McGhee Tyson Airport in Knoxville, TN.

The One East Kentucky Region is Home to Opportunity
Contact us to discover how our workforce, transportation access, available sites, and incentive programs can be put to work for your business.