Automotive & Metalworking in East Kentucky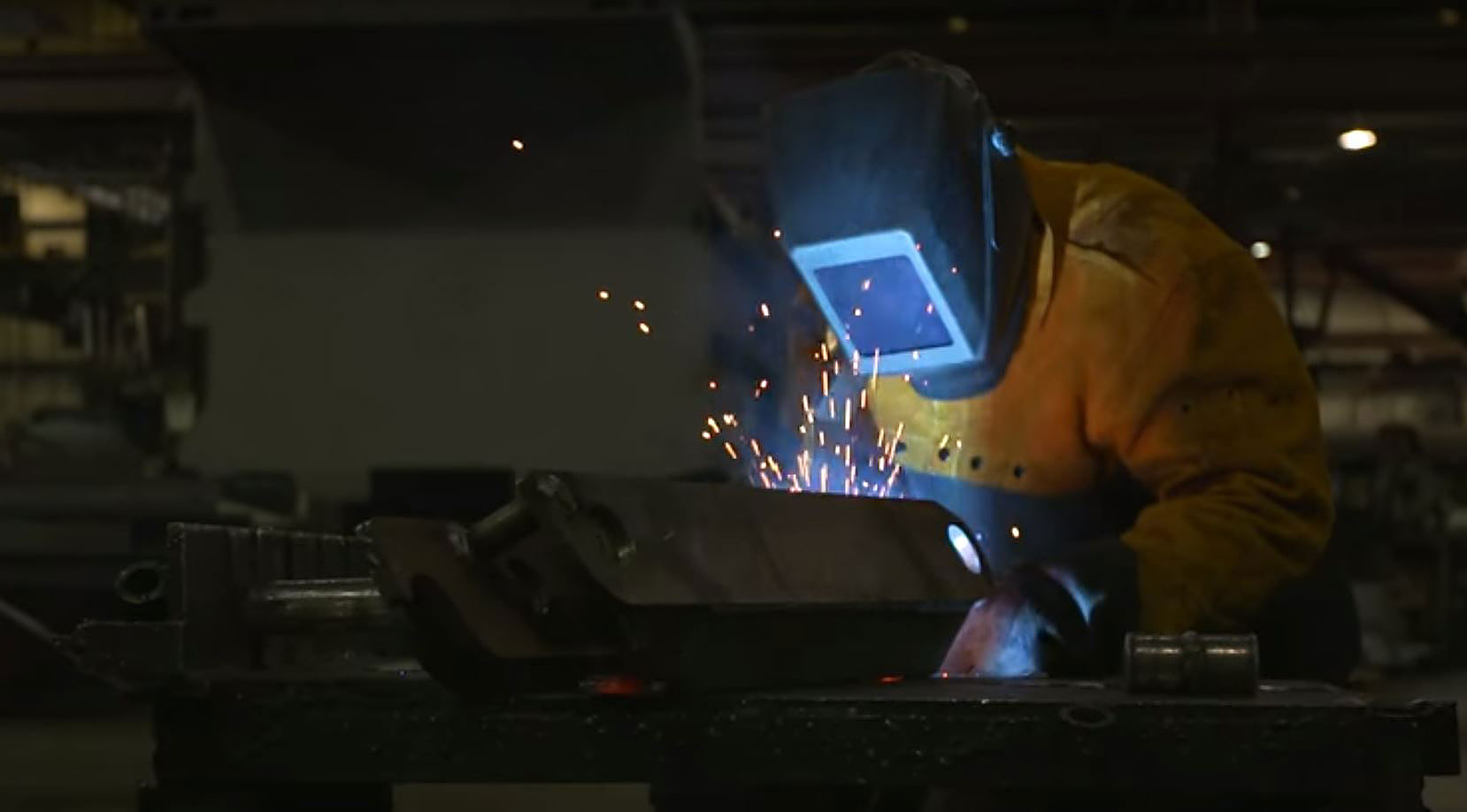 Skilled Labor, Industry Clusters and Best-In-Class Training all make the One East Kentucky region a prime location for Metalworking industries.  Whether your company serves the Automotive, Aerospace, Chemical, Appliance or any other OEM or MRO sector, you can be sure that our region has the business case for your new location.
---
Since 2011, we have seen double digit growth in these two metalworking industries in our region:
65% Growth in Motor Vehicle Body Manufacturing
15% Growth in Sheet Metal Work Manufacturing
Metalworking Cluster in Eastern Kentucky

AAA Mine Service – Machine Shop, surface grinding, arc welding, boring, cutting, lathe and mill work
Drill Steel Service – Manufactures steel rods, overcast, mandoors and other metal products
Johnson Industries – Manufactures mining machinery & equipment, conveyor tail pieces, personnel carriers, probes and laser systems
Hall Equipment and Supply – Rebuilding mining machinery
Heritage Equipment – Re-manufactures commercial truck components including diesel engines, transmissions and differentials
Logan Corporation – Metals service center, Steel cutting, slitting, shearing, burning, forming, steel & aluminum fabricating for dump truck bodies and braking
NJN Machine Tool Company – Machine shop
Porter Steel and Fabrication – Develops and constructs specialized metal and steel structures, material handling products and fabrication
RS Godwin Truck Body Company – Steel & aluminum fabricating for dump bodies and trailers
Taylor Metal Roofing and Siding – Manufactures metal roofing, siding, panels, trim components, insulation, doors, sliding doors, track systems and garage doors
Ultra Lok Fasteners – Manufactures self-threading bolts and fasteners
Zebulon Machine Shop – Machine Shop, lathe and mill machining, welding, drilling, boring and cutting
Skilled Metalworking Labor
The One East Kentucky region is home to an impressive number of skilled workers in the metalworking sector.  Below are a few examples of how our workforce outnumbers the United States average.
8 times US average in Metal Plumbing Fixture Fitting and Trim Manufacturing
6 times US average in Plant and Systems Operators
5 times US average in Motor Vehicle Body Manufacturing
4 times US average in Maintenance Workers, Machinery
3 times US average in Metal Farm Machinery and Equipment Manufacturing
2 times US average in Welding, Cutters, Solderers and Brazers
2 times US average in Metal Motor and Generator Manufacturing
2 times US average in Crushing, Grinding and Polishing Machine Operators
2 times US average in Heavy and Tractor-Trailer Truck Drivers
2 times US average in Pipelayers
Contact us for workforce data, information about customized workforce training programs and how an East Kentucky location could benefit your company.
East Kentucky Offers Proximity to the Automotive Market
Our location provides quick access to multiple OEM industries.  Below are examples of those industries.
Automotive – Kentucky ranks 2nd in light truck production in the U.S. and 3rd in car production in the U.S.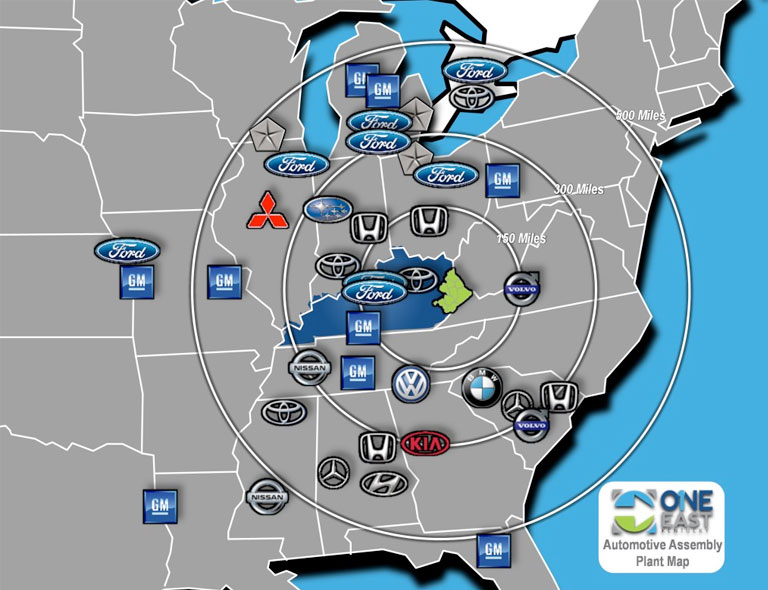 The One East Kentucky Region is within 200 Miles of 7 Automotive OEMs.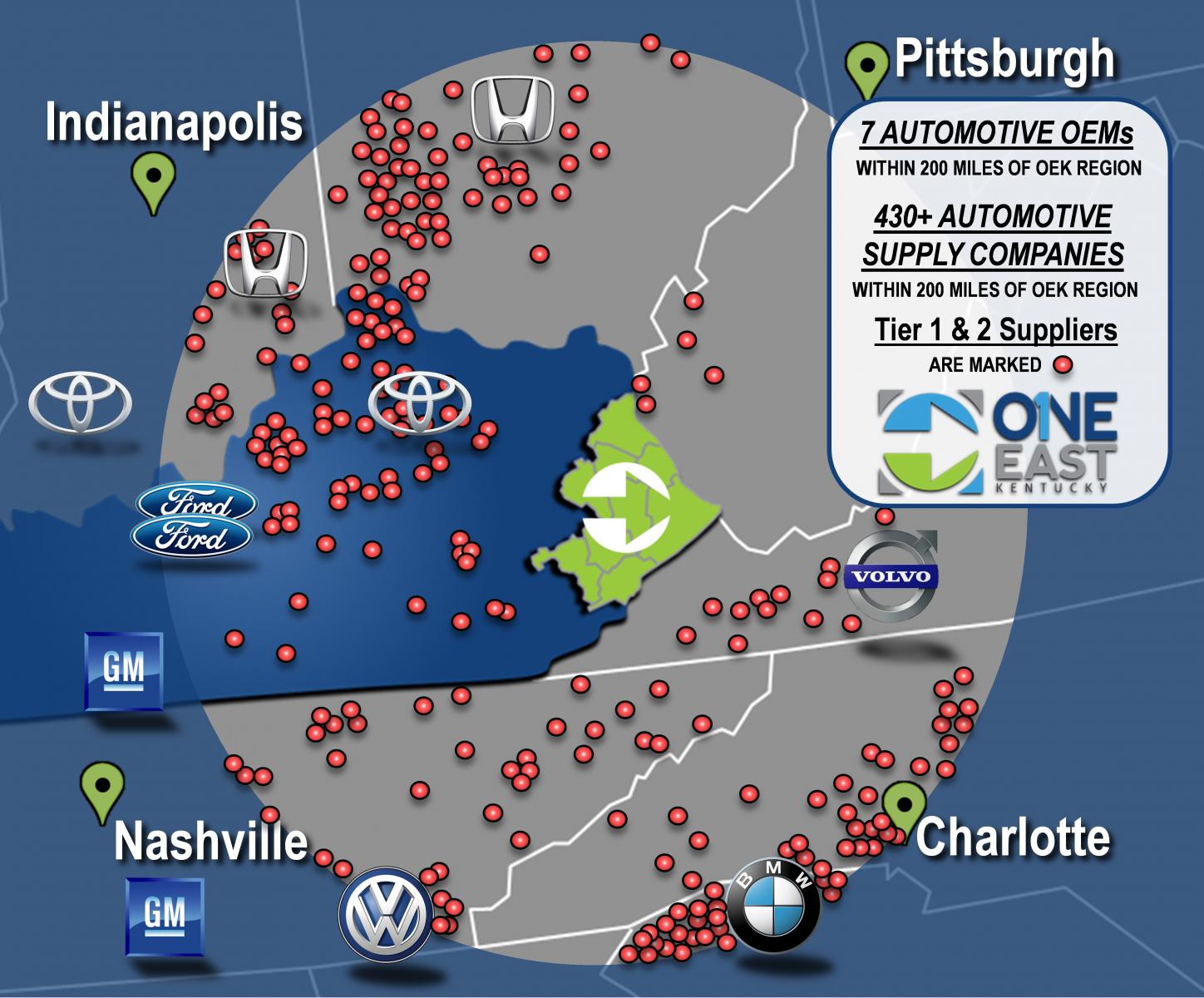 Electric Power Provider
We are served by AEP Kentucky Power, a publicly traded investor-owned electric utility. AEP owns more of the nation's electricity transmission system than all the other U.S. transmission systems combined. AEP consistently ranks as a top-10 utility company for economic development by Site Selection Magazine.
Natural Gas
Natural Gas pipeline infrastructure is abundant in our region giving metalworking companies cheap access to natural gas. Spectra Energy's Big Sandy Pipeline has a capacity of 0.2 Trillion British thermal units per day.
Columbia Gas Transmission is a natural gas pipeline that gathers gas in the Gulf of Mexico and transports it north through our region owned by NiSource. Columbia handles more than 3 billion cubic feet of natural gas per day.
East Kentucky Advanced Manufacturing Institute

The Haas Technical Education Center Network is an industry & education led initiative that enables manufacturing technology educators and their schools to acquire the latest CNC machine tools and related CNC ancillary equipment, software and educational materials.  The East Kentucky Advanced Manufacturing Institute is the latest HTEC program and will provide students with a relevant high tech and hands-on educational experience.  The first students will be former coal industry workers transitioning to new industry.  The program will graduate work-ready CNC machinists, programmers & engineers for today's industrial employers as well the manufacturing challenges of the future.  HTEC Members can tap into a network of over 1700 institutes as well as nearly 100 CNC Technology Partners, who are pledged to support CNC Education.
The HTEC program is certified by the National Institute for Metalworking Skills (NIMS).  NIMS operates under rigorous and highly disciplined processes as the only developer of American National Standards for the nations metalworking industry.
Metalworking Support Programs at Community/Technical Colleges

More than 14,000 students are currently enrolled in technical and community college programs at three colleges in our region.  The following programs are offered to support the Metalworking Sector:
---
Welding Technology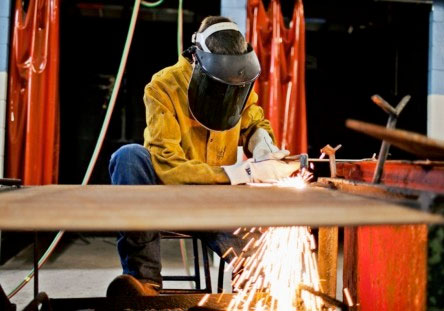 Certifications Available:
ARC Cutter
ARC Welder
AWS National Skills Standard Level 1
Gas Welder
Gas Metal ARC Welding
Gas Tungsten ARC Welding
Pipeline Welder
Production Line Welder
Shielded Metal ARC Welding
Tack Welder
Welder Helper
---
Machine Tool Technology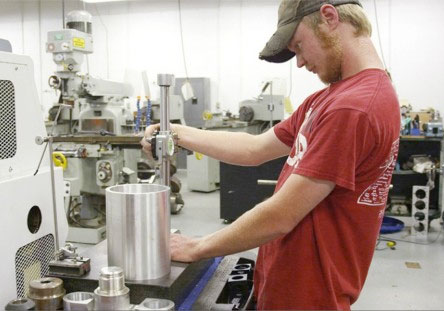 Certifications Available:
Exploratory Machining
Machine Tool Operator
CNC Operator
Tool and Die Apprentice
CNC Machining and Waterjet Technology
---
Engineering & Electronics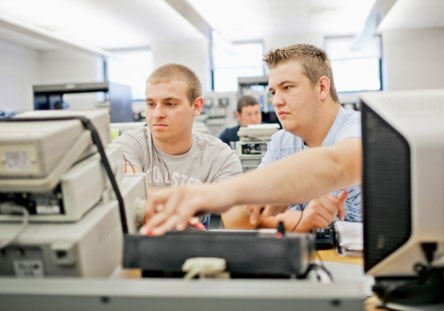 Certifications Available:
Automation Technology
Computer Maintenance Technician
Electronic Technician
Electronics Tester
Industrial Electronic Technician
Instrumentation Technician
Maintenance Technician
Mechanical Technician
Robotics and Automation Tech
---
Computer-Aided Draft and Design Technology
Certifications Available:
Computer-Assisted Drafter
Detailer
Drafter Assistant
---
Manufacturing Industrial Technology/Industrial Maintenance Technology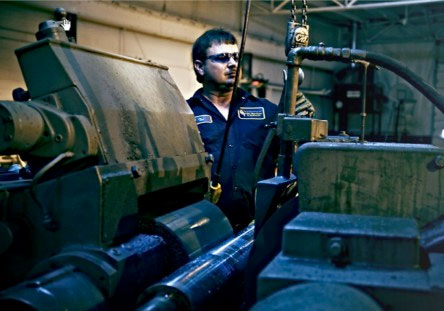 Certifications Available:
Fluid Power Mechanic
Industrial Maintenance Mechanic
Industrial Maintenance Machinists Mechanic
Industrial Maintenance Electrical Mechanic
---
Manufacturing Engineering Technology – Electrical Technology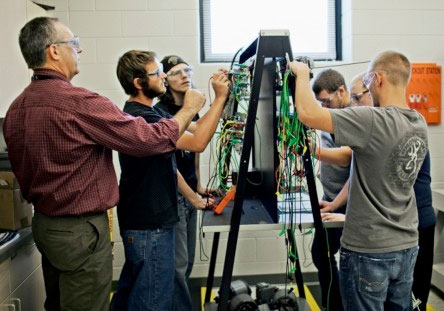 Certifications Available:
Electrical Motor Control I
Electrical Motor Control II
Electrician Trainee
Transportation Access
North – South:  U.S. Highway 23 provides 4-Lane access North and South throughout Eastern Kentucky.
East -West: The Mountain Parkway, Hal Rogers Parkway and U.S. Highway 119 provide 4-Lane access East and West throughout Eastern Kentucky.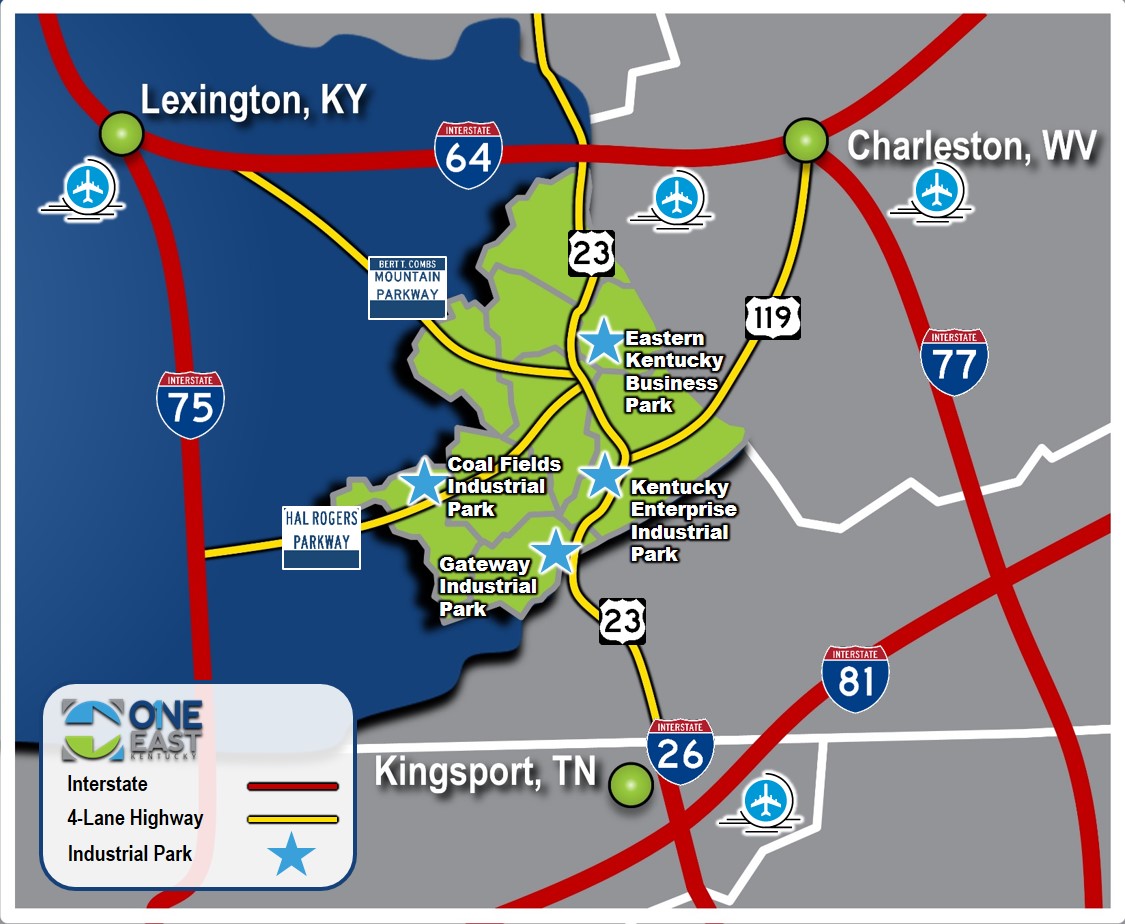 Rail Access
We have access to 2 Class I Railroads: CSX and Norfolk Southern.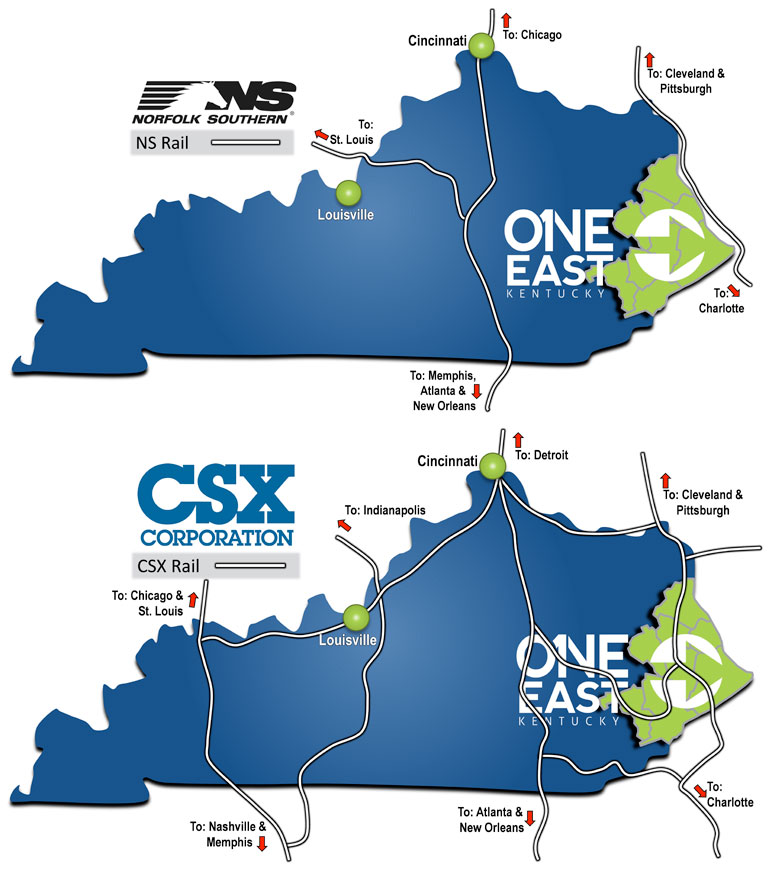 Port Access
The Port of Huntington Tri-State is the largest inland port in the United States and is part of our region.  The port averages an annual cargo tonnage of over 60 million tons per year and is the 15th largest port of any kind, inland or deep water, in the U.S.A.