Healthcare Services & Products
Healthcare Cluster in East Kentucky
Healthcare is the fastest-growing industry sector in the One East Kentucky region.  Nearly 10,000 individuals are employed as doctors, surgeons, cardiologist technicians, registered nurses and other medical fields throughout our nine counties. This is due primarily to our three major health systems:
Pikeville Medical Center
Appalachian Regional Healthcare
Quorum Health Corporation
Growth of Healthcare
Since 2011, the number of employees at the following establishments has grown by each respective percentage:
212% Growth – Services for the Elderly and Persons with Disabilities
134% Growth – Kidney Dialysis Centers
21% Growth – Nursing Care Facilities | Offices of Podiatrists
18% Growth – Diagnostic Imaging Centers
15% Growth – Offices of Physicians | Offices of Chiropractors
10% Growth – Outpatient Care Centers
8% Growth – Offices of Dentists
7% Growth – General Medical and Surgical Hospitals
Higher than the U.S. Average
The One East Kentucky region employs more than the U.S. Average in the following healthcare fields:
5 times US average in Outpatient Care Centers
2 times US average in Offices of Physicians
2 times US average in Offices of Optometrists
2 times US average in Nursing Care Facilities
2 times US average in General Medical and Surgical Hospitals
Health Systems in the One East Kentucky Region
---
Operates hospitals in Harlan, Hazard, Hyden, McDowell, Middlesboro, Morgan County, South Williamson and Whitesburg, Kentucky.
---
Operates a 300-bed medical facility in Pikeville, Kentucky and is a member of the Mayo Clinic Care Network.
Operates two hospitals. Paul B Hall Medical Center in Paintsville, Kentucky; Three Rivers Medical Center in Louisa, Kentucky
---
University of Pikeville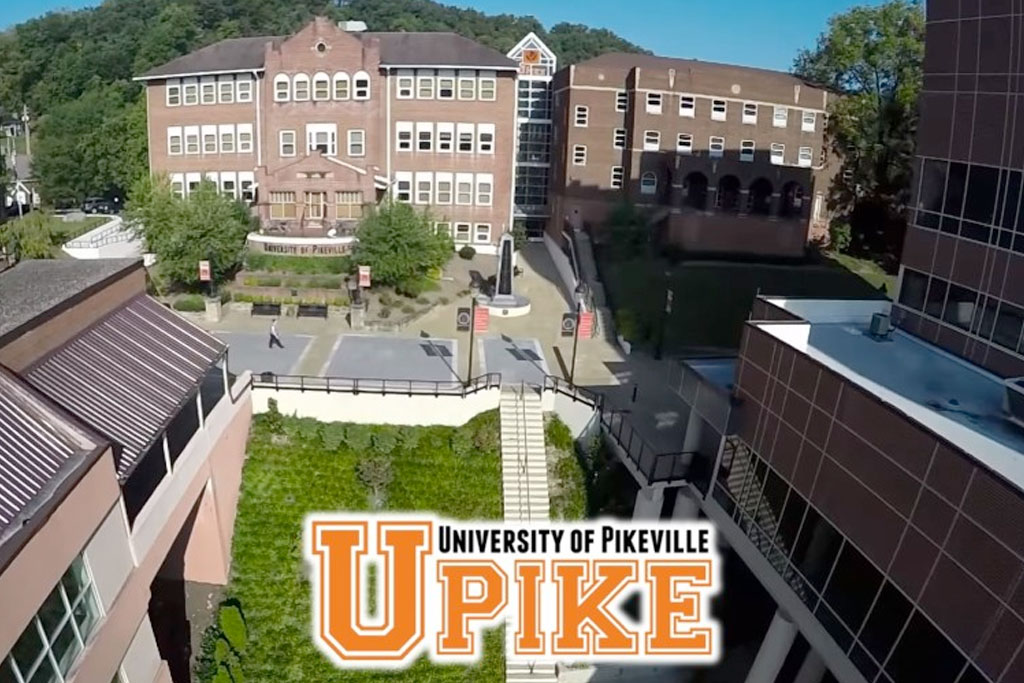 The University of Pikeville is a four-year private college offering many medical degree programs.  Three primary medical schools exist on campus: Kentucky College of Osteopathic Medicine, Elliott School of Nursing, and the Kentucky College of Optometry.  The College of Optometry represents the latest addition, a $60 Million investment, is the first of its kind in the state of Kentucky, and only 1 of 22 in the entire United States.
Healthcare Support Programs at Community & Technical Colleges

More than 14,000 students are currently enrolled in technical and community college programs at three colleges in our region.  The following programs are offered to support the Healthcare Sector:
---
Health Information Technology
Certifications Available:
ARC Cutter
ARC Welder
AWS National Skills Standard Level 1
Gas Welder
Gas Metal ARC Welding
Gas Tungsten ARC Welding
Pipeline Welder
Production Line Welder
Shielded Metal ARC Welding
Tack Welder
Welder Helper
---
Medical Information Technology
Certifications Available:
Exploratory Machining
Machine Tool Operator
CNC Operator
Tool and Die Apprentice
CNC Machining and Waterjet Technology
---
Medical Laboratory Technology
Certifications Available:
Automation Technology
Computer Maintenance Technician
Electronic Technician
Electronics Tester
Industrial Electronic Technician
Instrumentation Technician
Maintenance Technician
Mechanical Technician
Robotics and Automation Tech
---
Radiography
Certifications Available:
Computer-Assisted Drafter
Detailer
Drafter Assistant
Additional Programs:
Nursing Aide
Registered Nurse
Practical Nursing
Physical Therapy Assistant
Surgical Technology
Emergency Medical Service – Paramedic
Medical Assisting
Medical Laboratory Technician
Respiratory Care
Dental Assistant/Dental Hygiene
Contact us to ask questions about Eastern Kentucky's healthcare training programs.
---