Appalachian Wireless
101 Technology Trail • Ivel, KY 41642
United States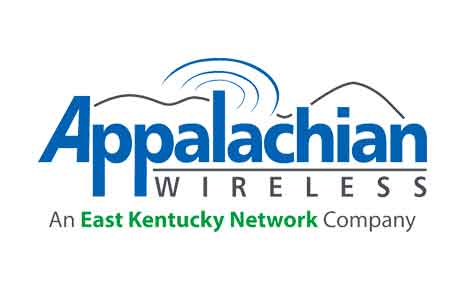 Appalachian Wireless is Eastern Kentucky's leading provider of high quality telecommunications products and services since 1991.
Headquartered in Ivel KY, Appalachian Wireless operates advanced cellular telephone and data networks, and is dedicated to providing today's most innovative communications products and services at affordable prices to local communities across Kentucky and Western Virginia.
A commitment to excellence is the standard by which the company operates. Appalachian Wireless is active in the communities it serves through involvement in the local Chambers of Commerce and civic organizations, and provides scholarships to graduating seniors to offset higher education costs.
Appalachian Wireless is the only locally-owned and operated cellular carrier to deploy a 4G LTE network. With its 4G (and 3G) networks, customers can enjoy instant messaging, sending and receiving pictures, full hi-speed Internet connectivity, and ultra-clear voice communications on cellular devices from leading manufacturers like Motorola, LG, Samsung, HTC, and Apple.
Appalachian Wireless' products and services are available through its company retail stores and dealer network. Through its parent company, East Kentucky Network, Appalachian Wireless also operates a redundant high-speed fiber optic telecommunications network in Eastern Kentucky.